Best 3D Live Wallpaper App For Android
Hello all friends. The post we are going to look at today is to see how to make different beautiful live wallpaper (Video Wallpaper) and Video Wallpaper everyday for our mobile everyday. There is an application for this. This application is a superb application. In this application you can easily keep your favorite video wallpaper and live wallpaper. That too can be kept in the most superior quality. All the wallpaper in this application is of good quality. I have given below the video to see the explanation on how to set this wallpaper on your mobile. If you watch that video you will understand very easily. In this post I will describe to you as much as possible.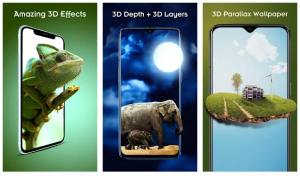 What to do to set a live wallpaper?
First download and install this application I gave you. After installing, open the application. This will require internet access on your mobile. So keep the internet accessible.
Turn on the Internet on your mobile first.
Then if you open this application it will show all the wallpaper in it.
In it, select the wallpaper you want.
After selecting that wallpaper is a little load.
This will show you the wallpaper when loaded.
After displaying this wallpaper there will be an option called Set Wallpaper below if you like it.
Select that option.
Do you want to set Homescreen only or Home and Lock screen on your mobile after selecting? Will ask.
Choose that one the way you want it.
After selecting this wallpaper will be set on your mobile.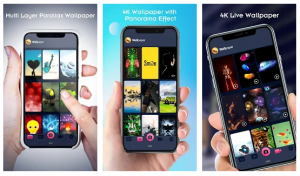 Next we will see how to make Video Wallpaper.
If you open this application after installing this application on your mobile (Live Wallpaper) Live Wallpaper, 4K wallpaper, video wallpaper will be kept separately. In it you have to select the option of Video Wallpaper.
After selecting it, first select the video wallpaper for which you want the video wallpaper.
After selecting it, if you click on the video wallpaper, the wallpaper will start downloading.
You can preview the wallpaper after it starts downloading. After watching the preview you can set that wallpaper on your mobile if you like it.
You do not have to pay anything for this. You can keep your favorite wallpaper for free.
Well guys in this post we saw about how to put Live Wallpaper, 4K Wallpaper, Video Wallpaper for your mobile (Live Wallpaper) for free. If you like this post, please share it with your friends. Also meet with a good post. Thanks…